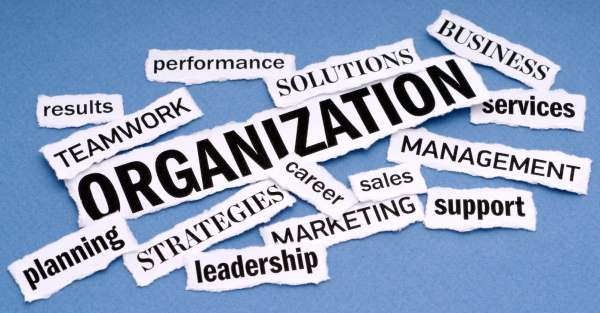 Mobpair
February 10, 2018
0 Comment
Enterprise architects are operating in a very dynamic environment and the enterprise context in which they operate is evolving significantly. This evolution is across multiple dimensions – stakeholders, operating model, engineering, and technology. A few key observations:
Earlier the primary stakeholder for EA team used to be  CIO/CTO, but off late we have been witnessing a shift– the EA team now has to  partner and work with one or more key business stakeholders like CFO, CDO, CMO, Business Head, and CEO
Most of our clients have one of these operating models -Center led, Centralized, Federated, platform/product centric or customer-centric, but increasingly we are seeing our clients looking at adopting customer or platform-centric operating model
Increasingly our clients are adopting multi-speed IT model. However,  for newer digital initiatives they are embracing agile, SRE, DevOps model and for legacy/core systems an iterative approach towards agile delivery and automation is preferred.
Emerging technologies and paradigms like AI and ML, automation, conversational interactions, the blockchain, platforms, marketplaces, software-defined everything etc.. require newer skill-sets and capabilities to leverage them and apply effectively for enterprise business needs.
The traditional way of doing Enterprise Architecture is no longer relevant, the EA practices and teams will have to renew themselves to be relevant and to deliver tangible business outcomes. A framework like Infosys SMART EA framework can help organizations strengthen and evolve their EA capabilities to operate in the evolving enterprise context.
Strategize – Gone are the days when the key stakeholders would wait for 3 to 6 months for a comprehensive 3 to 5 year EA roadmap and blueprint to be developed. In a recent HBR interview the Walmart CEO Doug McMIllon said "Once, companies made big strategic choices annually. Today strategy is daily". A lot of our clients are now expecting the EA team to take a pragmatic approach and deliver iteratively in an agile manner and ensure that business initiatives and features are delivered once in every few days or weeks. Paper-based deliverables are being replaced by prototypes, show-n-tell solutions and fail fast but fail once approaches are in demand. One of our global clients, conceptualized, implemented, and delivered an online marketplace within a short span of 6 months
Modernize – Most of the enterprise's accumulated expensive hardware, software, and technical debt over the last few decades/years and with the recent advancements in distributed architecture, cloud, open source and platforms, there are significant opportunities for minimally invasive modernization of your landscape that could improve cost efficiency and reduce the technical debt. For organizations with significant cost pressure, EA's can leverage disruptive technologies to improve cost efficiency. A global hi-tech company saved significant costs by implementing an augmented data-warehouse solution
Amplify – To thrive in the new enterprise context, the existing EA processes, capabilities and tooling will also have to be tweaked and adapted to support newer engineering models (Agile, DevOps, SRE) and newer operating models (Platform and customer centric). New skill-sets (Platform, Cloud, Big Data, ML) and customized lightweight EA process are required. Most importantly a mindset change is required.  We have seen significant value in adopting Design Thinking and leveraging the Desirability, Feasibility and Viability framework to deliver tangible business outcomes
Renew – Based on our analysis of fortune 500 enterprises, we see 4 IT Landscape patterns – Financial services and Healthcare organizations have Mainframes as their Core systems, Life sciences/Manufacturing, and Consumer goods organizations have ERP as their core systems, Retail/Logistics organizations typically have combination of best of breed and custom systems and rest would have a combination of one of these patterns. With growing digitization, customer centricity these core systems are expected to scale significantly and be able to deliver at the same pace as digital initiatives (releases every day/week) and hence a non-disruptive core renewal approach is required to ensure these core systems don't become bottlenecks but aid these changes. Depending upon the IT landscape pattern, the Enterprise architecture has to drive a non-disruptive renewal approach to deliver newer business capabilities, UX and optimize cost
Transform – While core systems renewal provides an evolutionary glide path to most organizations, at times a transformational approach is required to deliver and support newer business models and platforms. Enterprise architecture has to enable the delivery of differentiating and innovating business capabilities, newer user experiences around core systems, using PAAS/SAAS platforms, cloud-native architecture, Microservices architecture, Hybrid cloud platforms, Automation, ML, and Analytics/Insights embedded to every engagement/action.
I would love to hear your views on how your Enterprise Architecture is evolving to support the changing business needs via comments below